Why Geneva? Why Switzerland? Why with a guide and not by yourself?
Simply because there is just so much to see and do

for every taste and pocket. Come to experience the beauty of its mountains, in both summer and winter, they are truly mesmerising. The tranquillity of its lakes and beautiful lakeside café culture, immaculate parks and gardens. River cruises and water sports. The picture-perfect countryside and a national train service that is second to none. Gastronomic food for every palate and vineyards that stretch as far as the eye can see. Then last but by no means least, the best chocolate in the World awaits you!
Geneva is famous for its international organizations (such as UN and ICRC) and its 130 multinationals which have their headquarters there. However it has so much more to offer. Visit Lake Geneva (73km long) where you can take a leisurely cruise, enjoy fine dining and discover medieval towns and castles nearby. Hire a bike and tour the breath-taking countryside and vineyards to taste the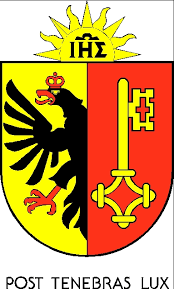 local wines as you go. Or enjoy the wonderful views from the comfort of your seat on a luxury train ride. The Old Town with its historical buildings will impress you. Chocolate shops and factories open to visitors. You can even try your hand at making your own chocolate masterpiece! For those that enjoy some retails therapy, Geneva has luxury clothing boutiques, gift shops and jewellers. Of course, it would be impossible not to mention the wonderful clocks and watches. Rolex, Patek Philippe, Tissot and Swatch to name but a few. If you love the outdoor lifestyle, be it hiking in the hills, biking along the lakeside or cruising on the river, Geneva has it all. Come and experience it for yourself. I can assure you that you will not be disappointed.
I look forward to welcoming you soon in Geneva
Shiva