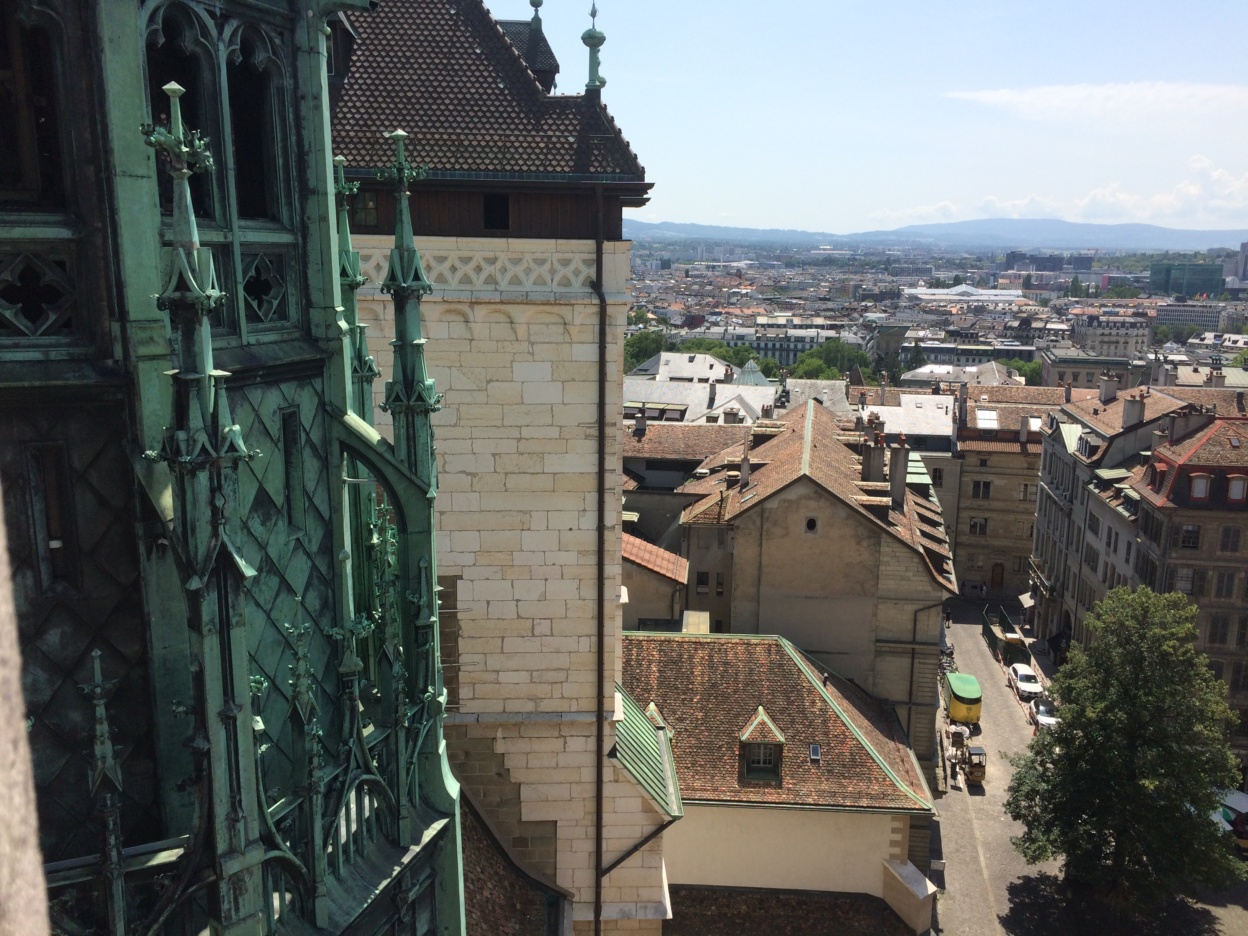 If you like History and old battles, finding out about different dynasties which ruled Geneva in the old times, if you like old towers and old palaces, if you like to appreciate different architectural styles, if you like to participate to quizz, then this tour is yours.
We will be strolling inside of the narrow streets of the old town of Geneva, in order to discover what has happend in the past which made Geneva become what is has become today. You will understand how Geneva remained an independant republic until the Congress of Vienna and the arcana of the creation of the Red Cross.
We will visit the famous Saint-Peter's Cathedral, dated from XII century, the Arsenal with its canons, walk through the heart of the old town, visit the City Hall, see the oldest house of Geneva and the longest wooden bench in the world. According to your interests we might see Calvin's College, the Art&History Museum or the Museum of the Reformation, and if you have some energy left, we could climb into a breath taking point of view. We will end at the Reformation wall and I will direct you to your hotel or to the best shopping spots.
We can start from your hotel, if situated in town. Otherwise, we will set a meeting point. Then we will walk next to the lake and head towards the old town.
Useful informations
Duration: minimum 2 hours. Recommended: 3 hours
(if you run, we can expedite it in one hour, but that would be a pity)
Other possibilities are available for 4-6 hours, including lunch
Participants: minimum 1, maximum 12
This tour can be combined with: Discovering Carouge
Costs (1-6 persons): 2 hours: CHF 200, 3 hours: CHF 220
Other fees on request
Transportation
By foot! We're going to discover small streets where no bus or taxi may pass.
However, we can combine the tour with a small boat crossing the lake or a tramway which is a perfect mean to recover while discovering some parts of the city. If you're staying in a hotel in Geneva, you get a free transportation card.