360° panoramic view on the Alps!
We will arrive to "Les Diablerets" (= small devils), take the cable car and reach 3016 meters (9000 feet height) and a 360° panoramic view on the most beautiful summits of the Alps. 
The Suspension walking bridge is a hectic moment (but most tourists survive… at least all who took the tour with me).
Weather permitting, we will take a "télésiège" (a chair lift) to descend on the glacier where we can have a walk to the "Quille du diable": the devil's bowling pin. Just imagine a 50m-high rock just waiting for the devil to push downside…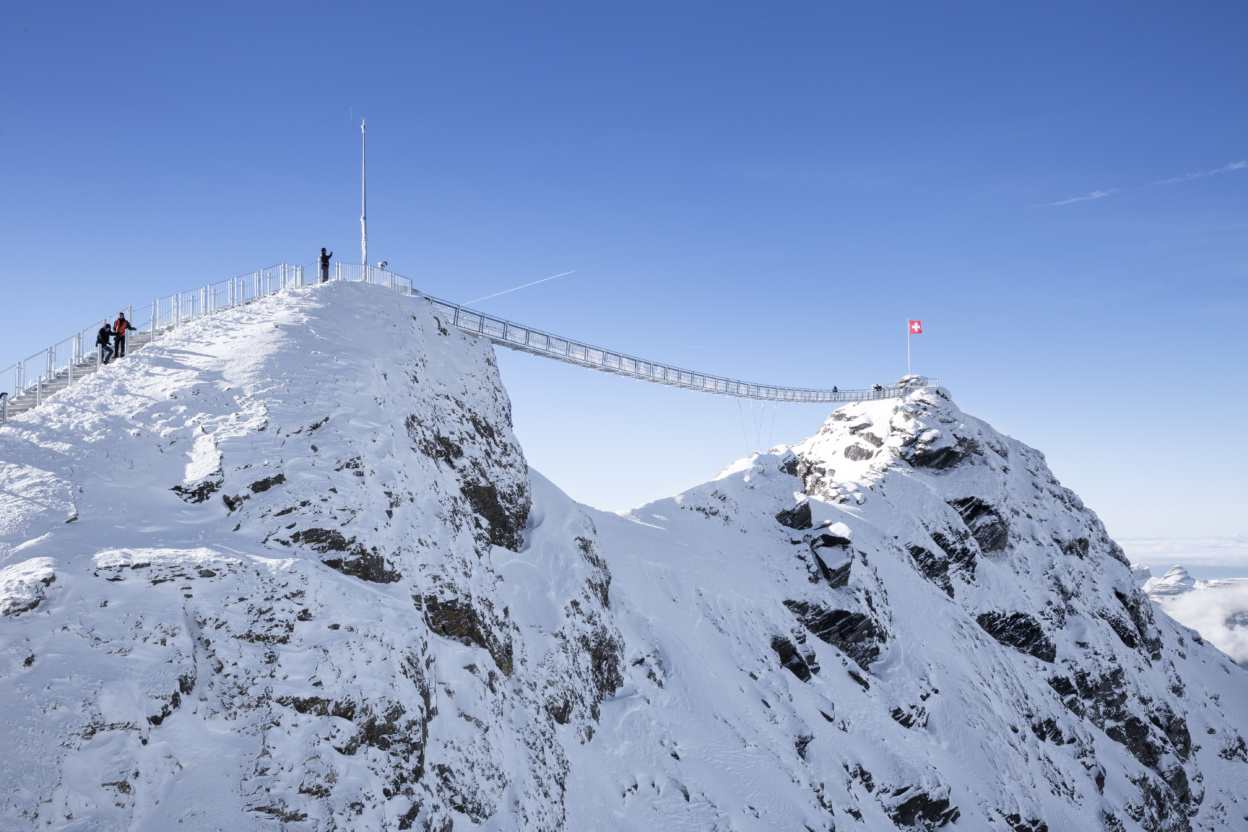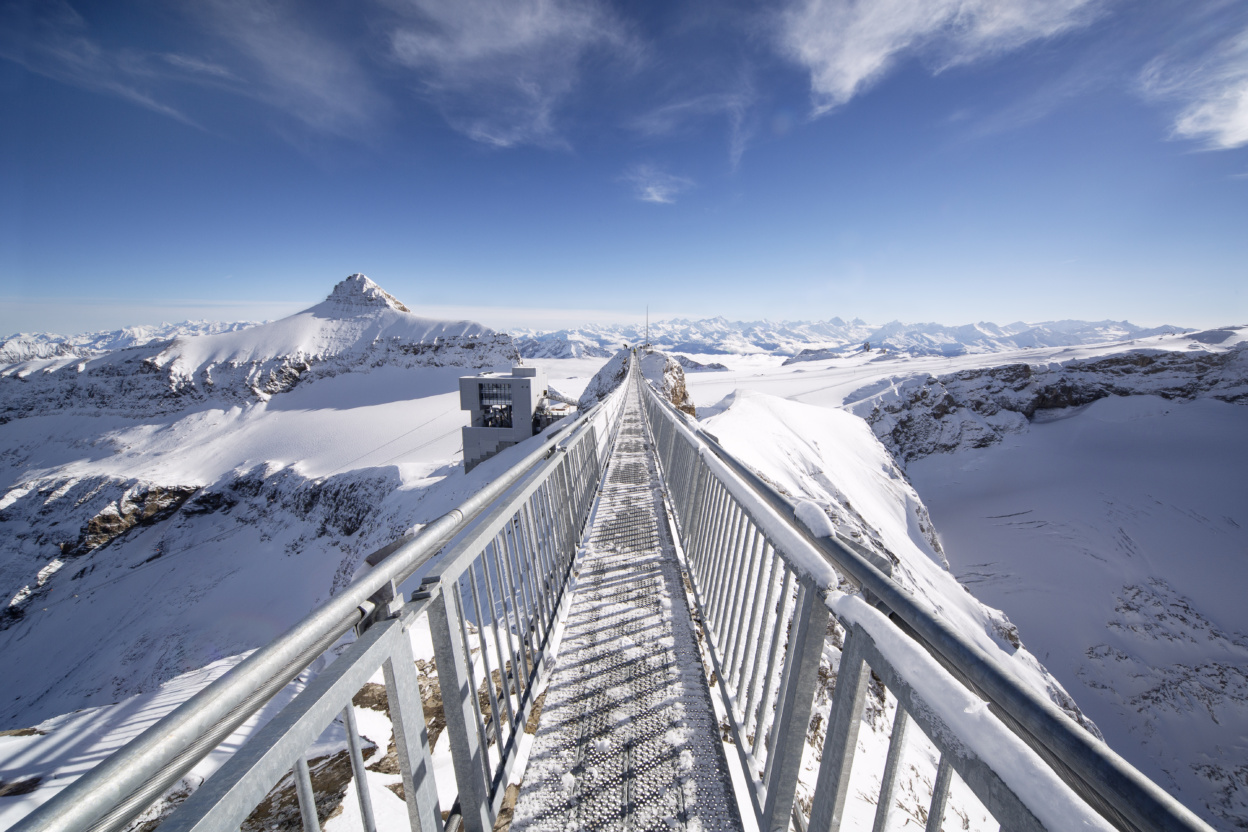 Transportation : Your own or rented car, train or private coach line.
From there, we're only 45 minutes away from Gstaad, one of the most famous mountain resorts. 
I highly recommend to buy a Swiss travel Pass, especially if staying few days in a row in Switzerland, which allows you to travel by any regular train or bus. You'll also have a half price ticket for most mountain panoramic trains and gondolas
Duration: 8 to 10 hours.
Participants: minimum 1
Fees : on request