BREAKING NEWS! I'm cooking a persian dish on TV! Click here
If you would like an entertaining yet informative tour with a light hearted sense of humour then look no further and be my guest! I can assure you that you will not be bored! I am passionate about sharing my local knowledge of the real Switzerland and its 26 ways of living. Be it for a few hours, a few days or weeks, it would be both a privilege and a pleasure to help you explore this beautiful region.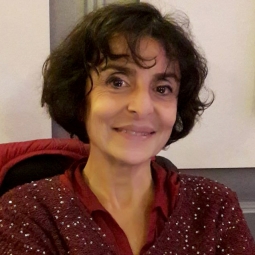 I'm an official guide appointed by Geneva Tourism Office and member of the Geneva Guide Association. I speak English, French, and Farsi.
Credentials
Certificate from the University of Geneva as an official Geneva guide in Tourism and culture; Member of the Geneva Guides Association;
Diploma in Tourism and Culture from Office of Tourism of Geneva;
Certificate of English : University of Cambridge;
4 Semesters in Litterature and Philosophy : University of Geneva.